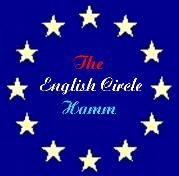 Robert Altman's
GOSFORD PARK
---
GOSFORD PARK
USA Films
USA Films in association with
Capitol Films and the Film Council
A Sandcastle 5 production in association with
Chicagofilms and Medusa Films
Producers: Robert Altman, Bob Balaban, David Levy
Director: Robert Altman
Screenwriter: Julian Fellowes
Based on an idea by: Robert Altman, Bob Balaban
Executive producers: Jane Barclay, Sharon Harel, Robert Jones, Hannah Leader
Director of photography: Andrew Dunn
Production designer: Stephen Altman
Music: Patrick Doyle
Co-producers: Jane Frazer, Joshua Astrachan
Costume designer: Jenny Beavan
Editor: Tim Squyres
Color/stereo
Running time -- 137 minutes
_________________________________________________________________________________________________________________________________________________________________________________________
Cast:

Above Stairs:

Sir William McCordle: Michael Gambon

Lady Sylvia McCordle: Kristin Scott Thomas

Isobel McCordle: Camilla Rutherford

Constance, Countess of Trentham: Maggie Smith

Raymond, Lord Stockbridge: Charles Dance

Louisa, Lady Stockbridge: Geraldine Somerville

Lieutenant Commander Anthony Meredith: Tom Hollander

Lady Lavinia Meredith: Natasha Wightman

The Hon. Freddie Nesbitt: James Wilby

Mabel Nesbitt: Claudie Blakley

Laurence Fox Lord Rupert Standish: Laurence Fox

Jeremy Blond: Trent Ford

Ivor Novello: Jeremy Northam

Morris Weissman: Bob Balaban


Lady Lavinia Meredith, Lt. Cmdr. Anthony Meredith,
Morris Weissman, Ivor Novello


Constance, Countess of Trentham, with her maid Mary
Macreachran

Below Stairs:

Jennings -- The McCordles' Butler: Alan Bates

Mrs. Wilson -- The Housekeeper: Helen Mirren

Mrs. Croft -- The Cook: Eileen Atkins

Probert -- Sir William's Valet: Derek Jacobi

Elsie -- Head Housemaid: Emily Watson

George -- First Footman: Richard E. Grant

Arthur -- Second Footman: Jeremy Swift

Lewis -- Lady Sylvia's Maid: Meg Wynn Owen

Dorothy -- Still Room Maid: Sophie Thompson

Bertha -- Head Kitchen Maid: Teresa Churcher

Ellen -- Junior Kitchen Maid: Sarah Flind

Lottie -- Junior Kitchen Maid: Lucy Cohu

Janet -- Housemaid: Finty Williams

May -- Housemaid: Emma Buckley

Ethel -- Scullery Maid: Laura Harling

Maud -- Scullery Maid: Tilly Gerrard

Fred -- Bootboy: Gregor Henderson Begg



Sir William McCordle with Head Housemaid Elsie and
First Footman George

Henry Denton (Morris Weissman's valet) and Mrs. Wilson,
the housekeeper
Visiting Servants:

Mary Macreachran -- Constance's Maid: Kelly Macdonald

Robert Parks -- Raymond's Valet: Clive Owen

Henry Denton -- Morris Weissman's Valet: Ryan Phillippe

Renee -- Louisa's Maid: Joanna Maude

Barnes -- Anthony's Valet: Adrian Scarborough

Sarah -- Lavinia's Maid: Frances Low

Merriman -- Constance's Chaffeur: John Atterbury

Burkett -- Constance's Butler: Frank Thornton


Robert Parks (Raymond's valet) and Mary Macreachran
(Constance's maid)

Lady Sylvia McCordle Henry Denton (Morris Weissman's
valet)
Outsiders:

Inspector Thompson: Stephen Fry

Constable Dexter: Ron Webster


Inspector Thompson and Lady Sylvia McCordle

________________________________________________________________________________________________________________
Gosford Park
Review by Charles Schoellenbach
Gosford Park is an entertainment and social commentary that takes place at the estate of a wealthy English family in 1932. An overnight gathering of relatives and friends serves as a microcosm for the English titled nobility, including their servants. The audience is sort of an invisible guest that takes in the little dramas, the off-handed remarks and the snide insults that are a part of this world of genteel contention. We are not told what is happening, but better, see it for ourselves, as if one were peeling away linen from a bed, starting with the bed cover and working down to the sheets. The movie is so busy with the many characters and their intertwined lives, it is unclear where the story is going, but by the end of the film, the pieces have come together. Not too many films enjoy the process of discovering the subtle workings of people's lives as this one does. Gosford Park is a comedy of manners that works on several levels—it is a murder mystery and a tart satire of the upper class, ending as a satisfying film.
Sir William McCordle (Michael Gambon) and his younger wife Lady Sylvia McCordle (Kristin Scott Thomas) are hosts to a three-day affair at their mansion. Accompanying the guests are their maids and valets who will share the downstairs servant's quarters with the McCordle's servants. It is the fight that each guest wages to protect their social and economic standing that drives the story, along with the pretence that the people who are residing upstairs in the mansion have nothing to do with the servants living downstairs, beyond each one's clearly delineated roles. The film examines each relationship through the master-servant theme that is the connective tissue of the story. Hypocrisy, snobbery, adultery, malice and intrigue prevail. Those who claim some association to English nobility, be it contrived or not, are for the most part rude and pretentious and incapable of surviving on their own without a satisfactory inheritance or the golden touch of a benefactor such as Sir William. Otherwise, they marry into wealth. Ironically, the relationship to their servants, whom they look down upon but could not live without, runs deeper than this aristocratic group can imagine.
The story shifts throughout the film between the upper floors and the servant's hall, interweaving the two until it is only a deceit that separates them. The movie does not keep the servants sequestered downstairs until the guests need them. They are not shadows, but real people, with lives their employers never acknowledge, let alone are able to comprehend. Once the guests show up, each strata kicks into gear. Above, the guests work out the pecking order, as do the servants in a mirrored mockery below. Jennings (Alan Bates), the Gosford Park's patriarchal and stuffy butler, stands present beside the McCordles as they greet the arrivals. At dinner, he rigidly enforces the seating precedence at the servant's dining table, so that it reflects the rules of protocol practiced upstairs. Constance, Countess of Trentham (Maggie Smith) an outspoken and nasty-tongued snob arrives with her recently hired, pure-as-milk, Scottish maid Mary Macreachran (Kelly Macdonald). Mary is slightly overwhelmed amidst the controlled pandemonium as Mrs. Wilson (Helen Mirren), the no nonsense Housekeeper and one of the triumvirate that manages the servants, tells her she will share the room of the Head Housemaid, Elsie (Emily Watson), a cheeky woman among the servants, who befriends Mary.
Upstairs, The Honorable Freddie Nesbitt (the title is a humorous stab), played by James Wilby, arrives with his wife Mabel Nesbitt (Claudie Blakley). Freddie is an unabashed sponger who directs at Mabel ugly fits of impatience and anger because Mabel's money has run out, causing him to beg for handouts from both Sir William and William's neurotic daughter, Isobel McCordle (Camilla Rutherford) with whom he shares a past entanglement. Because the Nesbitts are so low on cash, they cannot afford a maid for Mabel and must accept the temporary services of Emily, the Housemaid. After a row between Freddie and Mabel, Emily helps Mabel with her hair to "make her look respectable", as Freddie put it. Those with less power form tenuous alliances if it is only to provide comfort to one another during their times of misfortune. The short in stature as well as size Lieutenant Commander Anthony Meredith (Tom Hollander), accompanied by his wife Lady Lavinia Meredith (Natasha Wightman), is also scrambling for William's financial favoritism. Others who are comfortable in their positions, or who are merely complacent, enjoy the party for the social diversion it provides. Taking pot shots at others, catching up on gossip and doing some pheasant hunting are the favored activities. Most everyone is dismissive of the American film producer, Morris Weissman, played by Bob Balaban. The people at the party treat Weissman like a package sent to the wrong address. He got himself invited through his friend, Hollywood actor, Ivor Novello (Jeremy Northam). Henry (Brian Phillipe), Morris' recalcitrant valet with a bad Scottish accent is an example of what happens when a person crosses class boundaries.
A pheasant hunt at the Gosford Park estate serves as a metaphor for the inbred hostility that exists among the guests. Indoors, the sport of choice among this group is to find someone at a disadvantage and take a shot. Social standing is a common target. The stuffy military man Lord Stockbridge (Charles Dance) sniffs a condescending response to Mabel's mentioning that her mother was a teacher. Ivor Novello, who was listening to the exchange, sniffs back at Stockbridge as he walks away from him that Novello's mother was a teacher as well. No one thin-skinned could survive long amidst the biting remarks flying through the air. Everyone knows what is going on in everyone else's life, so it is not too difficult to find a vulnerable spot to aim at. Humiliating someone in front of the guests, causing that person to slip off their pedestal, is a coveted prize.
The center of this world is the host, Sir William, who has a tight grip on the purse strings, not hesitating to tug at them, or cut them, on a whim. William has an established reputation, among the guests and servants. If his satellites do not despise him, they put up with him because their financial well-being depends upon it. William is a boor who talks with food sticking out of his mouth and feeds his ever-present lap dog at the table. The world does not extend beyond his hedonistic desires for food, sex and power, though a tiny capacity for warmth towards others, which he never bothered to develop in his life, seeps out through the cracks. Otherwise, as far as he is concerned, playing a not too bright manipulator is an entitlement, as it is a distraction with which to fend off boredom. The people this patriarch has gathered around him fulfill the prophesy of his disdain. They are not capable of doing much else except scheming ways to wheedle money and secure a position.
The servants, on the other hand, are maneuvering in a gloomy labyrinth. Just like their quarters, they live in a world below the rest that requires acumen and resiliency to get along. The cliché, that the servants know more than those they work for, is not just a story device; it is an important theme in the film, examined from several aspects. Gossip has a two-fold importance in this milieu. Constance encourages Mary to tell her the gossip she hears from the other servants for its entertainment value. Gossip also allows a servant to imagine a sense of control in a world where he or she has little (not to mention living vicariously through the aristocracy) and even provide information that might help to keep one's job. The consequence of a servant losing their job is not cataclysmic, but they have less to fall back on than any of the upper class. The master-servant relationships in the sexual liaisons—those that are ordained, and those that are not—get a close look, too. Only once do a man and a woman stand as equals, and that is after the realization of love following a comical conversation. Everywhere else, as much sweat and blood flow from the wrangling for power as in the actual sex act. Solace exists for the wounded, but it is a woman who provides it, and usually to another woman. In this arena the weak join forces, but they do not do much more than commiserate. Rising above one's station is near impossible. For all intents and purposes, the position a person is born with is theirs until they die.
The lingering close-ups of the bottles of poison that sit quietly on shelves in various parts of the house are a funny melodramatic touch. In any other film it would be clumsy, but Altman weaves the foreshadowing of events, together with the depicting a world that eventually corrupts those it comes in contact with. At the beginning, we are not sure if Altman is making a symbolic statement or if the poisons are like potential weapons, forgotten but quietly waiting to stir someone's imagination. Perhaps both? As in Cookie's Fortune, and also Dr. T and the Women, Altman is fascinated with relationships to create a lens through which to look at the characters from several angles. When a murder is committed in Gosford Park, the act makes all the sense, but not for the reasons we think. Mary, Constance's innocent maid, begins to see her world in a new dark light. Her need for answers turns her into her own detective, for she knows of things that the inept Inspector Thompson (Stephen Fry), who is investigating the crime, has not the slightest clue. Mary's emphatically held, but naïve, notions that she lives in a basically good world are threatened. She cannot stop until she finds the truth, and when she does it changes her forever.
Altman's film carries on a tradition of social commentary costumed as a cinematic distraction much like Jean Renoir's Rules of the Game. Gosford Park is not a great film. It is speckled with little flaws, like the missing payoff scene after Anthony Meredith's revelation of love. Also, Mrs. Harris' comment that servants are of ultimately no importance, although true, is a self-pitying and heavy-handed line that aches for dry restraint. Freddie Nesbitt and Anthony Meredith, who are both trying to get money out of William, are too much alike—their situations and their characters are redundant. The movie's story is such a kaleidoscope of personalities and sub-plots that it practically clatters like the shutter inside an old motion picture camera. And, there are others. But these faults are not detrimental, and do not really matter. Altman so much relishes putting together this drama using the connective tissue of greed, sex and the desire for power, you cannot help but be delighted, and affected by his work. This is a movie about the pleasure of seeing a story unfold. The sentiments between the participants are each delicately strained to reveal the pain they all share to some degree or another, caused by the destructiveness of this caste system they live with. This is what makes watching Gosford Park such a treat. Why cannot more movies be like this one?
This review written in 2002 courtesy of Charles Schoellenbachs's
Sex, Bullets & Popcorn Movie Review Web Site